WJM @ LE MURATE: 2ND ROUND
May 10th, 2013
Second round: Saturday, May the 11th starting at 8 pm WJM on the mix will spin records at Le Murate Caffè Letterario in Florence Don't Miss it!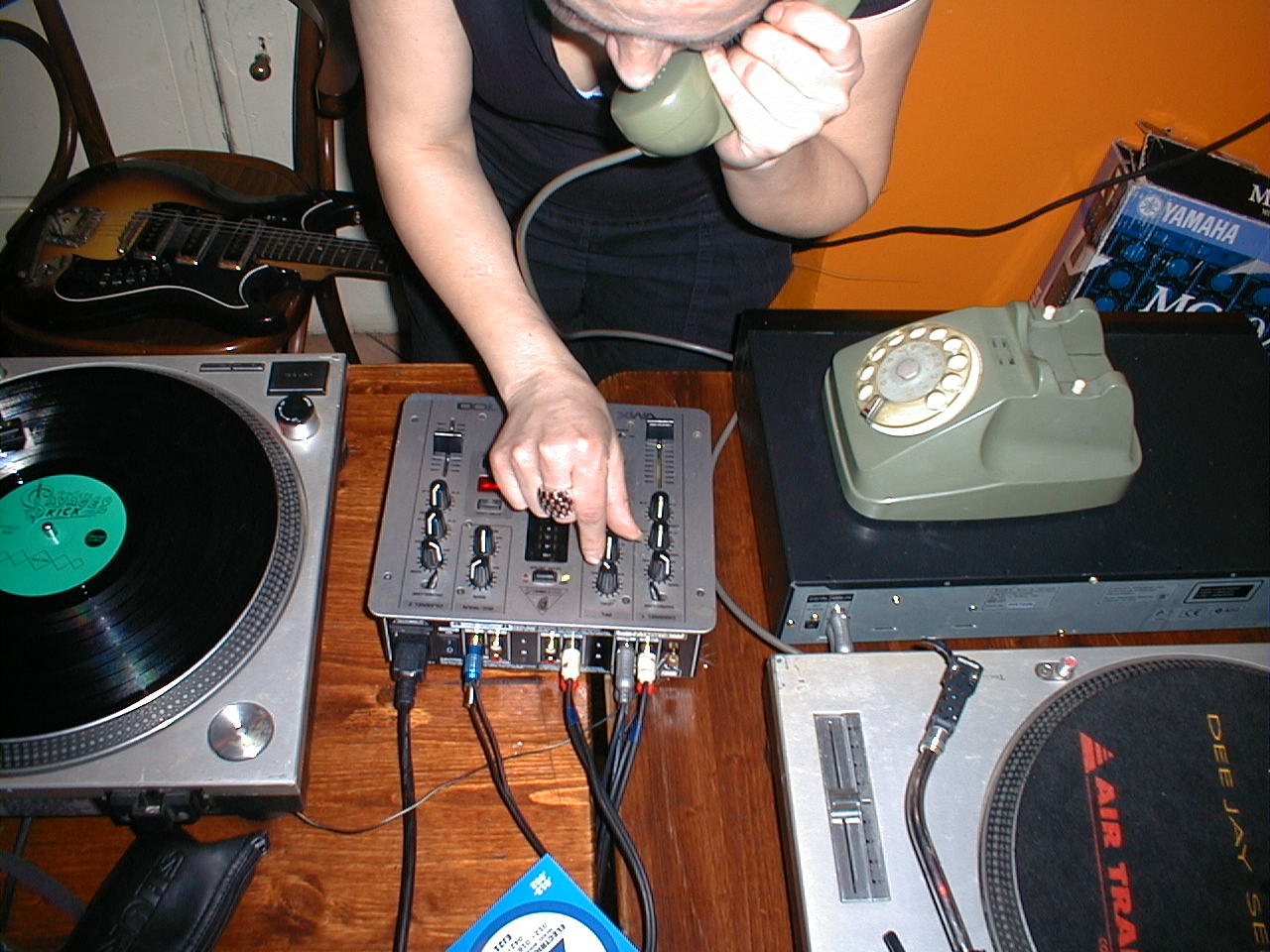 djane set : expect punca, colonial flavours, muscolaria, free soul, r'n'r, mod classical, afroamericana, error, noise and r&b music!*
Roberta WJM Andreucci is a percussionist,  an experimental producer and DJ, and on air personality. She has more than twenty year of experience organizing and promoting alternative music events. She practices plagiarism and the cutting and mixing of musical and ambiental aural sources. Early in her career she started focusing on the use of voices and on vocal metalinguism, focalizing on her personal practice of "cuttingandslicing" and on rhythm patterns obtained through an improper use of her tools of the trade (cdjs, cd player, md, me mixer). Through the years her percussion set morphed into a hybrid encompassing a dj booth, a radio dj one, a microphone station for electroacustic experiments, and a mnemonic butcher's slab. She is a founding member of performing music units such as Jealousy Party, Semerssuaq, The Secretaries and Sistemi Audiofobici Burp. She is the director of the music label Burp Publications.
Saturday May the 11th h. 8 pm
Le Murate Caffé Letterario, Piazza delle Murate, Firenze
Tags: burpenterprise, le murate caffé letterario, SISTEMI AUDIOFOBICI BURP, WJ Meatball, WJM