February 26th, 2010
Friday, 5 March, 2010 – 21:00
in Ausland
Territory for experimental music, performance and art
Lychener Str. 60 10437 Berlin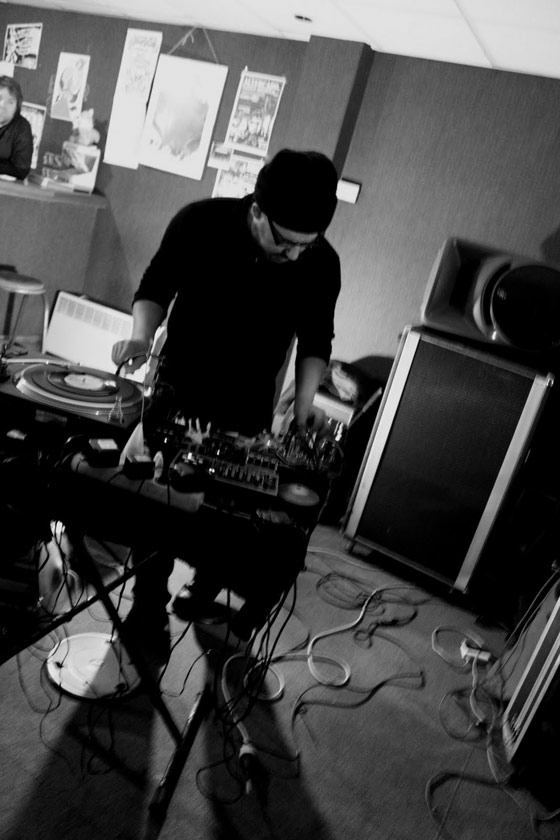 Ignaz Schick
biegungen im ausland 02_10: Zangi Music Special
in duos with:
Mat Pogo
(Firenze/Berlin) – vocals, cd-players
Mat Pogo (vocals, cd-player)
Ignaz Schick (pocket turntable, objects)
Ignaz Schick and Mat Pogo met on the Berlin scene and started collaborating in August 2009.
So far they have given 3 meanwhile legendary concerts, all without any prior rehearsals.
They share a blind understanding for timing and composition and their music is extremely fast moving and intense. They create a style which refers clearly to cut-up collage music, but in contrast to earlier movements the material they use is rather abstract and electro-acoustic. In February 2010 they went into  a recording studio in the mountains of Toscany for a day and a half and recorded about 200 minutes of material which will be mixed and edited in Summer 2010.