May 15th, 2012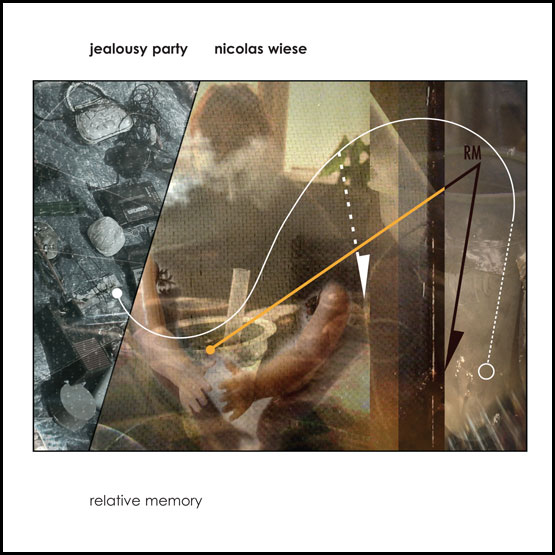 JEALOUSY PARTY + NICOLAS WIESE
'RELATIVE MEMORY'
collaborative album out now on
Absinth Records
CD in special 7″ fold out sleeve, ltd. ed. of 500
Roberta WJ Meatball – JP set
Mat Pogo – Voices
Edoardo Ricci – Saxophones
+
Nicolas Wiese – Computer and sampler;
percussion, objects, strings and stuff;
omni_deconstruction, spatial re-recordings,
final composition and mix.
Jealousy Party is one of the most significant creative music units in Italy, and the major act in the Burp Enterprise collective. The Florence- based ensemble, even though its members are spread all around the planet, is active since 1995.
The merging of a vivid live performance with self-recycling through the spontaneous use of playback devices has become one of Jealousy Party's most crucial trademarks.
For this album, Berlin based artist/ composer Nicolas Wiese has joined the trio in a studio recording session, followed by a casual stereo recorded meeting in Pogo's living room. His main part however, would begin after the recording sessions. In his studio, he takes apart and re-configurates mostly everything played, but with a clear focus on maintaining the JP characteristics of expression.
The production and mixing process took a couple of years.
The result are four dense tracks, in which Wiese's radical treatment expands idiosyncratic JP sound in surprising areas of syncretism.
http://www.burpenterprise.com
http://nicolaswiese.com