August 2nd, 2011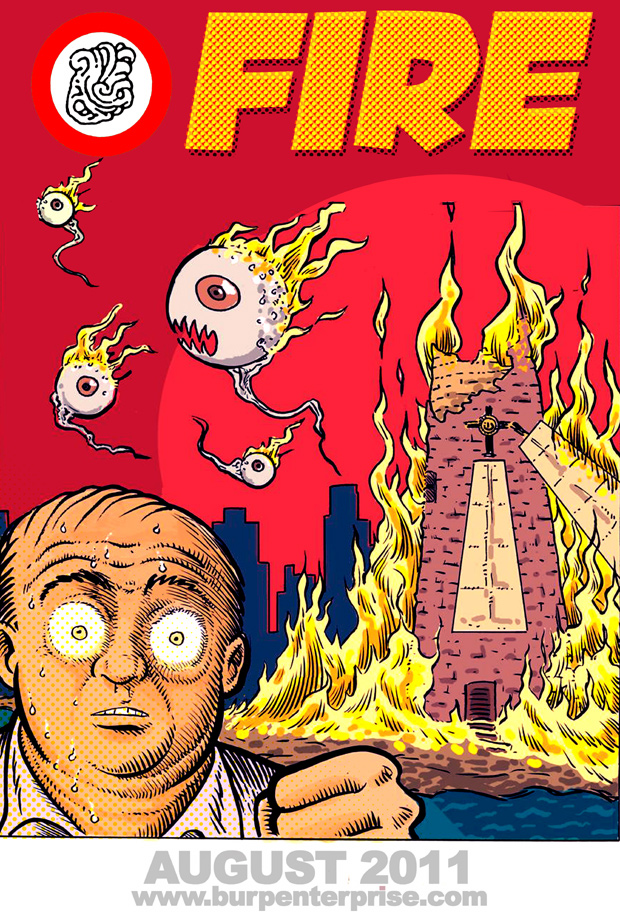 August! Summertime! Birthdays! FIRE!!!
Here's our pin up for this month, art by Nicotina, design by Muscle Head Studioz.
Check NKT new online comics at Hello Planetoids. Mills are burning, but here in Berlin it keeps on raining. In Italy Berlusconi got 14 different albums in the hit parade and Ligabue still owns 6 tv channels! Get ready for some new Burp Publications pour la rentrée.
Truly yours DJ BGB
————————————————————————————————-
BURP ENTERPRISE  AUGUST 2011
————————————————————————————————-
::MAIN FACTS::
Here follows a list of Burp Enterprise's members main activities. Some events, links and close examinations will be added and upgraded during the month, so please feel free to come back to check them if you are interested.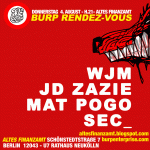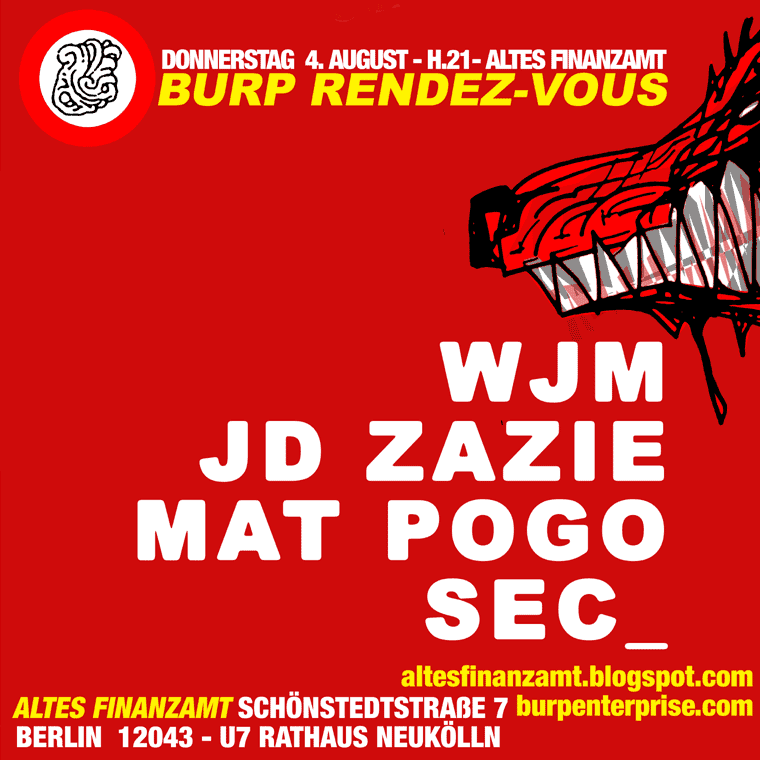 BURP RENDEZ-VOUS This month Burp Enterprise collective will join the Altes Finanzamt collective for a special BURP Rendez-Vous.
On August the 4th in Altes Finanzamt in Neukölln, Berlin Mat Pogo and WJM of Jealousy Party will join JD Zazie and neapolitan boy wonder Sec_.
Cuts, manipulations, fast and furious synchopation, field-recordings, musique concrète degeneré…
Their meeting and collaboration is quite long-aged, but for the first time the four are going to play all together.
Read more about it here.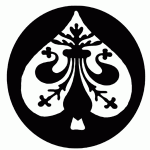 JEALOUSY PARTY After focusing the last months on setting up a live act in the original duo format featuring WJM and Mat Pogo and releasing with this personnel the Marchia Sodo ep for Burp Publications in the I Morsi series, the JP will spend the rest of the summer putting the final touch to his two new albums: Mercato Centrale (as an octet) – eventually coming out in October for Burp – and Relative Memory a collaborative album together with electroacoustic soundartist Nicolas Wiese. The album will be released on Absinth Records in Winter 2011/2012. On August the 7th a Relative Memory live set will be broadcasted by Brain Pussyfication, a radio show curated by Utku Tavil on Room 111.
September 17th JP as a trio with WJM, Pogo and Edoardo Ricci will partecipate to a special live event at the Bolognini Theater in Pistoia, Italy, together with Alessandro Fiori, Father Murphy, Rico of Uochi Toki, InFlux and Marco Smacchia. An Italian Tour at the end of october and the Relative Memory Tour for January /February 2012 are planned.
Read more about it here. (well , when the post is done…)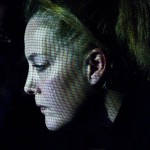 WJM will spend the month digging for samples and working on beats for future JP material, in Berlin she will record some solo stuff at the Modersohn Soul Limbo Studios with DJ Baba Giovanni Bauli as a producer.

MAT POGO and IGNAZ SCHICK did a thrilling european tour in june. They will meet again in Berlin to play in Mme Claude on August 15th sharing the evening with other two duos by Seiji Morimoto and Erin Sexton, Olivier Di Placido and Sec_. They will play again September 2nd and 3rd in Bern at Dampfzentrale
It's on his way to be released by Le Petit Mignon a 7″ split with Pogo's rhythm and noise duo POKEMACHINE together with Anders Hana. They will share sides with Treepeople (John Hegre, Morten J Olsen and Ignaz Schick)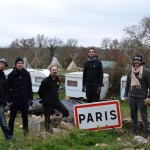 SQUARCICATRICI is working on the recordings made at La Scighera, Milano (thanks to Paolo Casati) to release a 6 tracks live EP. They have been invited to play at Magnolia Parade in Milan to share the stage with The Ex & Brass Unbound on september 3rd, 2011, and they have planned to record the new album during fall 2011.
The NIPOZZANZIBARISHE BIG BAND (featuring Scott Rosenberg, Renato Cordovani, Edoardo Ricci, Stefano Bartolini, Andrea Caprara, Francesco di Mauro, Cosimo Boni, Marco Baldini, Filippo Giuffré, Matteo Bennici, Piero Spitilli, WJ Meatball and Jacopo Andreini) condensed the Isola Cannon Jack recordings from the august 2010 session in an album of original compositions by Rosenberg and Andreini plus a  reinterpretation of a symphonic piece by Charles Mingus. The album could be released soon as T-Shirt with download code, or vinyl.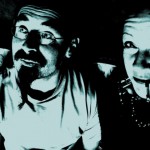 SHASH JIHAT will play in salento, confirmed gigs by now at the SCALO MERCI itinerant festival on august 23rd and i Sotterranei (Copertino) on 25th
JACOPO ANDREINI ended his new old-school solo album "Cogli Ossi" where he plays all the instruments, to be released by Frigorifero Prod. in september. Raphael Anker on trumpet from swiss-ethiopian band Imperial Tiger Orchestra, Edoardo Ricci on electronics and Piero Spitilli on contrabass are the guests for project. Jacopo's compositions plus Marika Papagika's "Bournovalio" and maroccan traditional "Jahjoukha"  are the dishes featured for this release.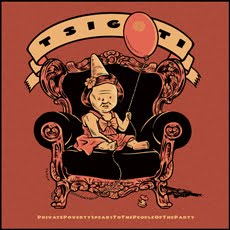 TSIGOTI after the 4 weeks italian tour recorded 6 new tracks with new-entry bassist Piero Spitilli. The previous album (TheImaginationLiberationFrontThinksAgain), still officially unreleased, is in the hands of Thurston Moore, Nels Cline, Mike Watt, Bernard Stollmann to be heard and waiting to be properly released. The band planned another italian tour nov. 24th – dec 12th.
L'ENFANCE ROUGE just recorded the material for the next two albums at the Isola Cannon Jack studio in Nipozzano. A trio/quartet album with maroccan qanunist Samir Hammouch with the material they are playing on stage in the last year, including the new quartet material composed with Hammouch and sang by the whole band in arabic; then the pre-production versions of the music for the project with Lotfi Bouchnak to be arranged and recorded in Tunis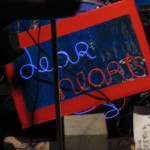 DEAR HEARTS garage'n'country'n'rockabilly'n'biscotti duo by Miss Lucky Haskins and Nicotina, after a short european visit went back too Brooklyn to play some concerts including an acoustic performance at strictly non veg fest Meatopia. It seems also that Miss Haskins recently joined Brooklyn's new favorite all-girl rock band Party Lights. They will perform at Mercury Lounge Aug. 15.
A one-time band project just recorded a three days session at Isola Cannon Jack in Nipozzano: GI GASPARIN (Pangolinorchestra, Else, Gi Napajo) on voice, guitar and rantola orizzontale, TOMAJ (Detriti, Pangolinorchestra) on voice and piano, ANDREA CAPRARA on bass and JACOPO ANDREINI on drums. The free-rock'n'roll music will be released soon by SanGiuseppeRec. At the same time Tomaj recorded a version of Franti's anthem "No Future" with voice and accordion for a tribute compilation to the band.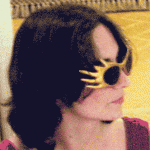 JD ZAZIE came back from Tuned City in Tallin were she held "Framework Radio – Documentation and Production" a workshop together with Felicity Ford. This month she will perform with a quartet together with Mat Pogo, WJM and Sec_ at Burp Rendez-Vous, in a duo with Anton Mobin for Das Kleine Field Recording Festival on the 14th and at the end of the month she will have the premiere of a much awaited new turntable group called BETT 4 together with Joke Lanz, Ignaz Schick and Dawid Szczesny.
————————————————————————————————-
::BURP PUBLICATIONS::
I MORSI
short to medium length collections of urgent music from the colonies. on streaming and downloadable format or on CD 3?in gatefold minipackage
Two new titles this month Eugenio Sanna – Fleurettes and Mat Pogo – All Replayed.
They will be published on these pages in the next days
MHMUSIC
Slightly delayed again E. RICCI / E. SANNA / R. TURNER Live in Pisa will be published in September?. Live in Pisa is a new cd in the Burp Publicatons MHMusic series capturing a 2006 concert by polintrumentalist Edoardo Ricci and guitar player Eugenio Sanna together with british drummer extraordinaire Roger Turner. After two legendary duo albums (Lo Scorfano Miracolato and Le Sette Premonizioni Ortofrutticole) and one album in trio with Roger Turner I Segnali Della Ritirata, all released by Burp Publications, Ricci and Sanna join forces again with Turner for Live in Pisa. A new chapter in a more than 30 years exploration on free music. Recorded by Alessandro Boscolo the cd will be available at the end of the month and distributed worldlwide in September 2011.
BURP PUBLICATIONS
NEW RELEASES::
EUGENIO SANNA Fleurettes
MAT POGO All Replayed
JEALOUSY PARTY Marchia Sodo
E. RICCI / E. SANNA / R. TURNER Live in Pisa
JD ZAZIE Rmxmas
JEALOUSY PARTY Green Fegatello / Picchia Dentro
V.A. Easy Now, Christmas
JEALOUSY PARTY Live
R.U.N.I. Rrrruuuunnnniiii
SQUARCICATRICI Squarcicatrici
PLASMA EXPANDER Kimidazeigen
JEALOUSY PARTY + Eugenio Sanna
SEMERSSUAQ Semerssuaq
B UNIT From Indent
————————————————————————————————-
::AUGUST'S UPCOMING EVENTS::
2011/08/04
Burp Rendez-Vous
WJM
MAT POGO
JD ZAZIE
SEC_
Altes Finanzamt
Berlin – DE
2011/08/07
Brain Pussyfication
JEALOUSY PARTY + NICOLAS WIESE
at 11:00PM (Central European Time)
Room 111 / Radio 23
http://radio23.org/111
2011/08/12
ZONA MC / RICO UOCHI / A ROTTEN BIT
Tribù della zucca gialla
Gabicce (PU) – IT
2011/08/14
Das Kleine Field Recordings Festival
JD ZAZIE / ANTON MOBIN
YOUNG HORSE PIANO
Valentin Stüberl
Berlin – DE
2011/08/15
experimontag
MAT POGO / IGNAZ SCHICK
OLIVIER DI PLACIDO / SEC_
SEIJI MORIMOTO / ERIN SEXTON
Mme Claude
Berlin – DE
2011/08/23
Scalo Merci Festival
SHASH JIHAT
Salento – IT
2011/08/23
PLASMA EXPANDER
Corto Maltese
Cagliari – IT
2011/08/25
SHASH JIHAT
i Sotterranei
Copertino (LE) – IT
2011/08/31
Festival Ankunft
BETT4
Joke Lanz (turntables)
Ignaz Schick (turntables)
Dawid Szczesny (turntables)
JD Zazie (turntables)
Berliner Hauptbahnhof
Berlin – DE
2011/09/02-03
MAT POGO / IGNAZ SCHICK
Dampfzentrale
Bern – CH
2011/09/03
Magnolia Parade
VERBAL
SQUARCICATRICI
THE EX & BRASS UNBOUND
dj: DUBBY COOKIES
Magnolia
Milano – IT
2011/09/04
WET N' WILD
Sucked Orange Gallery
Berlin – DE