4 CONCERTS FOR EDOARDO RICCI, EUGENIO SANNA AND FILIPPO MONICO
September 23rd, 2008


September 27th – TROK! – c.s.o.a torchiera senz'acqua – milano
September 28th – casa del popolo via selvagreca – lodi
September 29th – CRAMS – lecco
September 30th – UNZA! Cicloofficina Nord – milano
Three critical figures in the italian radical improv scene will join forces again after a very long hiatus.
The hystorical duo of reeds player Edoardo Ricci and guitarist Eugenio Sanna will play at Trok! the free music series on saturday at Torchiera Senz'Acqua squat in Milan. A gorgeous evening of bulbous music featuring Waristerror Terroriswar an Iomonadestanca as well.
During the following three days they will play as a trio with drummer and former partner in explorations Filippo Monico.
A rejoining that marks an important path in the last thirty years of radical, unprotected, uncovered, adventurous music

here you can listen to Mush, a tune by Edoardo Ricci and Eugenio Sanna together with drummer Roger Turner
and here you can enjoy a clip.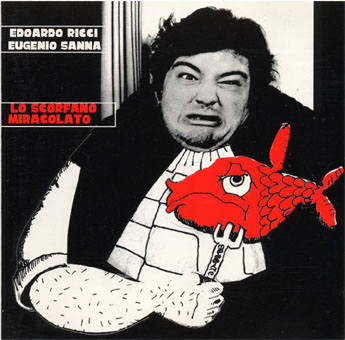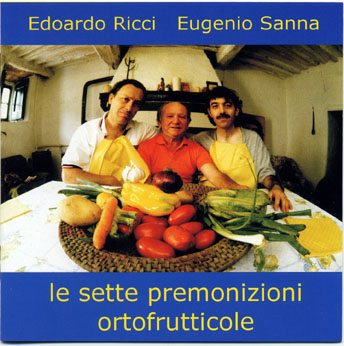 Sabato 27 settembre al C.S.O.A. Torchiera Senz' Acqua a Milano
Domenica 28 Casa del Popolo in via Selvagreca a Lodi
Lunedì 29 settembre saletta del Crams a Lecco
Martedì 30 settembre UNZA! Cicloofficina Nord – Niguarda -Via Bianchi d'Espinosa ang. Graziano I – Milano
Edoardo Ricci al sassofono contralto, saxello, trombone, clarinetto basso, megafono;
Eugenio Sanna alla chitarra-semiacustica, abbassa-lingue metallici, lamiere, palloncini, motorini, voce
Filippo Monico alla batteria, percussioni, conchiglie, cordami, catene, voce.
Edoardo Ricci e Eugenio Sanna hanno caratterizzato la storia della musica improvvisata italiana.
La loro frequentazione musicale , ha luogo a partire dagli anni ' 80 , anni in cui insieme al batterista Filippo Monico, prendono parte attivamente alla scena del "avant-jazz" italiano, esibendosi inizialmente in trio sia nei club della penisola; sia nei festival e ovunque fosse possibile fare musica e portare avanti un discorso, non necessariamente legato ad una rigida etichettatura in generi e stili musicali.
La via da intraprendere era già tracciata a partire da allora; una via in cui si intersecavano le coordinate di una ricerca libera, esente da schemi e o strutture, e in cui già si intravedevano il metodo dell'improvvisazione ed una certa attitudine verso la sperimentazione di nuovi materiali sonori.
Nell' 86 sono impegnati nella fondazione del quintetto storico "Padouk" (registrato su vinile nel 1990 per la Splasch Records, serie H, n° 192): dall 'organico elastico e mutevole che come nucleo stabile e portante, comprendeva tra gli altri, lo stesso Filippo Monico ma anche a seconda delle occasioni, Roberto Del Piano, Riccardo Lay e Stefano Rapicavoli.
Da allora ad oggi, Eugenio Sanna e Edoardo Ricci, hanno aderito nella formula del duo, ancora di più ad un progetto di improvvisazione totale, liberandosi dagli schemi fissi e rigidi, da stereotipie patologiche e dalle paccotiglie sonore, di una certa visone arcigna e funesta del far musica. Si sono uniti e mescolati a progetti di largo respiro comprendenti anche altre aree dell'espressività: il movimento del corpo,le arti visive, la parola e il linguaggio, corroborando così entro un 'ottica allargata, il loro modo di far musica .
In questa maniera il loro progetto musicale si è radicalizzato attingendo alle fonti del suono in maniera quasi arcaica.
Il suono viene plasmato in maniera duttile ed elastica, superando i limiti cromatici e tonali imposti da vincoli strumentali, attraverso una visione dell'improvvisazione cangiante, continuamente mutevole e fluida; non priva di colpi di scena, ventate d 'aria gelida, frustate e tuoni a ciel sereno; ironica, beffarda, aggressiva, trasgressiva, amabile e danzante.
Il lavoro del duo è interamente documentato dall' etichetta fiorentina Burp Publications:
"Lo scorfano miracolato"; "Le sette premonizione ortofrutticole" ; "I segnali della ritirata" (con Roger Turner)