JEALOUSY PARTY FOUR
October 16th, 2007

the jealousy party will be back again to play some concerts in italy!
Our precious collaborator DJ Baba Giovanni BAuli wrote a quite clear post some days ago. You can check it here.
But the real news is that Jimmy Gelli will be part of the group for all the concerts. So it will be a JP quartet.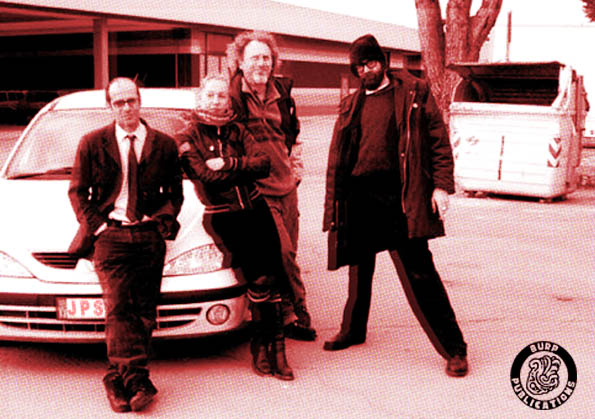 we will play some of the new numbers from the new album as Play On and Amaranta's Dance,some Edoardo Ricci pieces and some Duke Ellington's, Steve Lacy's and Kevin Coyne's compositons as well.
16 ottobre ulisse barnum firenze
18 ottobre xm 24 bologna tbc
19 ottobre fuzz pesaro w/ AUTO DA FE'
20 ottobre TRoK! – torchiera milano
w/ ANATROFOBIA
SPERIAMO DI VEDERCI IN QUESTE OCCASIONI!