PLAY ON
September 16th, 2007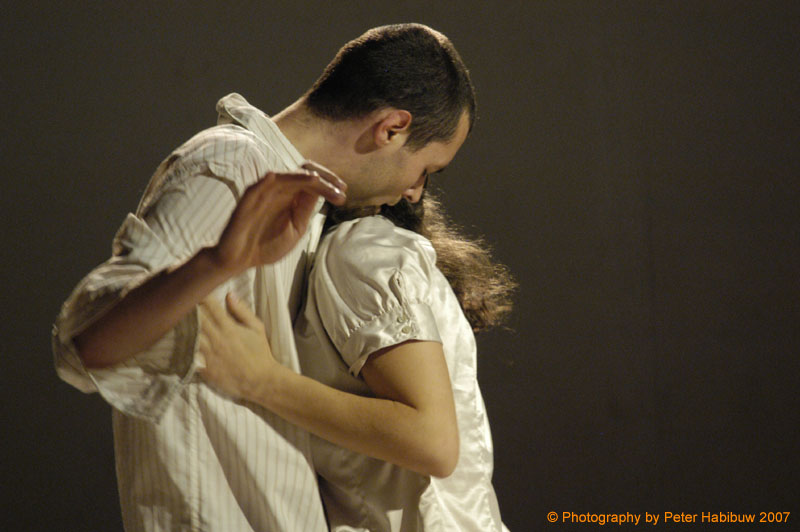 well here i am in amsterdam right now.
working again on "mighty matpogo" a dance piece by choreographer Giulia Mureddu.
i play live on stage and three are the dancers. Katarina Dietzóva, Hilde Elbers, Kay Patru.
They are amazing and together and directed by giulia we are doing very interesting impro/comp exp
the premiere will be here in amsterdam the 10th of october
but DJ Baba Giovanni Bauli will post soon a proper report about it, as usual.
Here in amsterdam is nice as ever and in fact the only consolation i had, leaving my sweet zazie in berlin
was to comeback here to myrte and fiamma. my two blondes.
By the way i met madame p last night, but shortly, just for a kiss.
she was djing in this illuseum gallery very close from were i live.
She told she would leave amsterdam next week to tour portugal with camusi. the special duo together with percussionist stefano giust.
i wonder if i could meet both in the next days, here in town. It would be nice.

Anyway i spent august with zazie in berlin, bozen, florence and sardinia and then we divided our path last week.
zazie did some strange new water / sea recordings. together we will play in november and december with the b unit/penates project.
in florence together with wjm we worked on the new burp office, wich was practically abandoned since a year.
some new order in burp life! ha!
An then some dum dum inner shaking vibes. I met 18k , our mighty bassman with dum dum power, and we had some short special time together.
We met Jacopo Andreini e Veronica Citi also. jacopo was recording in nipozzano the new squarcicatrici material.
what else happened this summer.. well the jealousy party. the playing and the recordings. and some struggling for gigs at the end of next october!
next couple of weeks i should work a lot on this blog expecially taking care about the publications catalogue. and the comics and web comics…
but you will see.
there's a lot of music blowing in my ears recently
but expecially caetano veloso, gal costa and stevie wonder
in fact i finally found the "Once in a Life" album which is an incredibile collection. one of his best to my ears.