ANDREA BELFI & IGNAZ SCHICK AT VILLA ROMANA – 2009/25/09 FLORENCE
September 23rd, 2009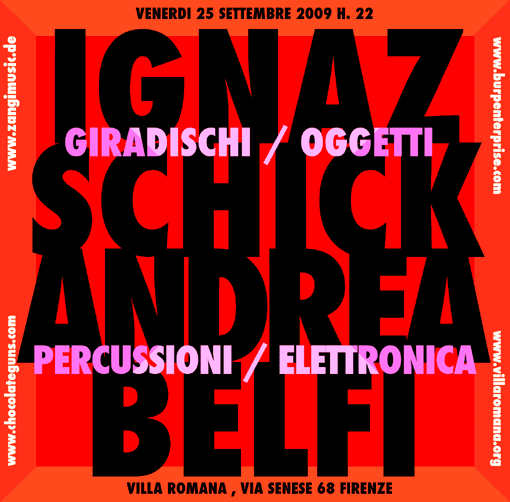 Good news folks,
next friday a very special musical meeting with Andrea Belfi and Ignaz Schick at Villa Romana in Florence.
Ignaz Schick and Andrea Belfi have met in Berlin & Bruxelles and after longer talks found that a collaboration could be interesting. They were commissioned by the Berlin venue "Remise" to do a show & they were rehearsing and recording for only an afternoon before their concert. The meeting was sort of a blind date as they have never worked together before & it turned out to be that magic that they decided to intensify and continue their duo collaboration.After a short tour in Switzerland and Italy they are now working on finishing their first album.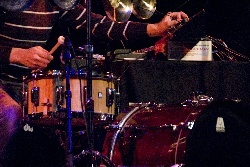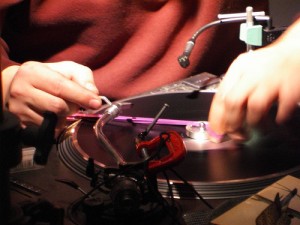 Belfi is using his minimal set up of snare drum, cymbal & electronics while Schick is limiting his rotating surfaces mainly to bows & gongs and some sparse use of a loop delay. The music is a nice blend of different things ranging from Belfi's postrock and electronica to Schick's electro-acoustic improv and drone.
Andrea Belfi [Verona/Italy] – (drums, electronics, small instruments, piezos)
Ignaz Schick [Berlin/D] – (turntables, bows, gongs 'n cymbals, objects)
Friday 25th September h. 22
Villa Romana, 68 – Florence
Tags: andrea belfi, ignaz schick, villa romana