April 6th, 2011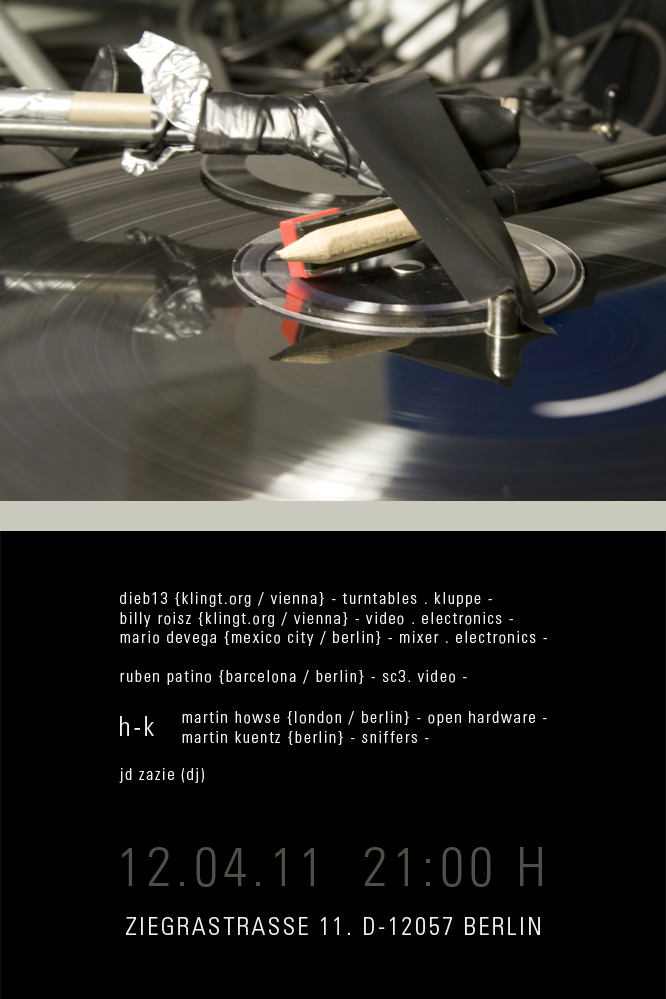 Raum 20 is going to present a special night involving guest from Vienna and musicians based in Berlin.
On the 12th of April you will find in the line up Pato playing solo; Dieb13, Billi Roisz and Mario De Vega playing as trio; Martin Howse and Martin Kuenz playing as duo.
JD Zazie will join them with a special DJ set created by her "Äpfelzerstörer" method.
The night will start at 9 PM
Raum 20 – Ziegrastrasse 11 – Berlin – DE