TEMPELTOFU
August 16th, 2012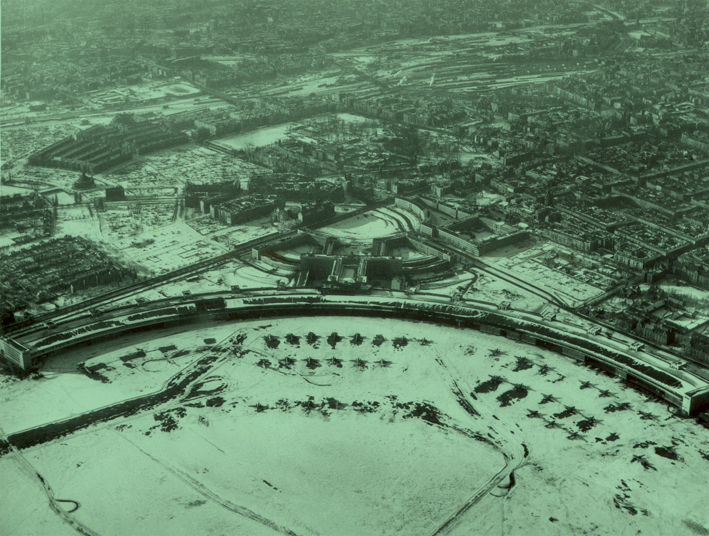 As part of modul III of the  Klang Orte Berlin/Berlin Sonic Places  project, Saturday August 18th the piece Tempeltofu by composer and vocalist Tomomi Adachi will be performed
Tempeltofu, Performance for 20-part choir and vuvuzela, 4 trombones and two soloists, is a site specific composition for Tempelhof Airfield- Berlin.
Soloists are Ute Wassermann and Simon Berg.
Matthias Jann, Wolfgang Dunst, Jochen Lehmann and Jens Planer-Friedrich will play trombone.
The choir's participants will be: Ruth-Maria Adam, Henning Baudach, Nicole Becker, Sibylle Boehme, Ulrike Fruhtrunk-Dehn, Katrin Kegelmann, Alec Ilyine, Kerstin Lahl-Rösler, Kim Laugs, Mareike Lohr, Jeongeun Maeng, Rachel Malheur, Thomas Noll, Toby O'Connor, Mat Pogo, Jan-Henning Raff, Britta Rühl, Bodo Schmäke, Els Vandeweyer, Ingolfur Vilhjalmsson, Esther Von der Osten and Wiebke Willms.
The performance will start at 15:00. It focuses on distances of sounds and sounds by the wind.
Please check where it will happen, because the park is huge..
http://sonic-places.dock-berlin.de/?page_id=18