September 24th, 2011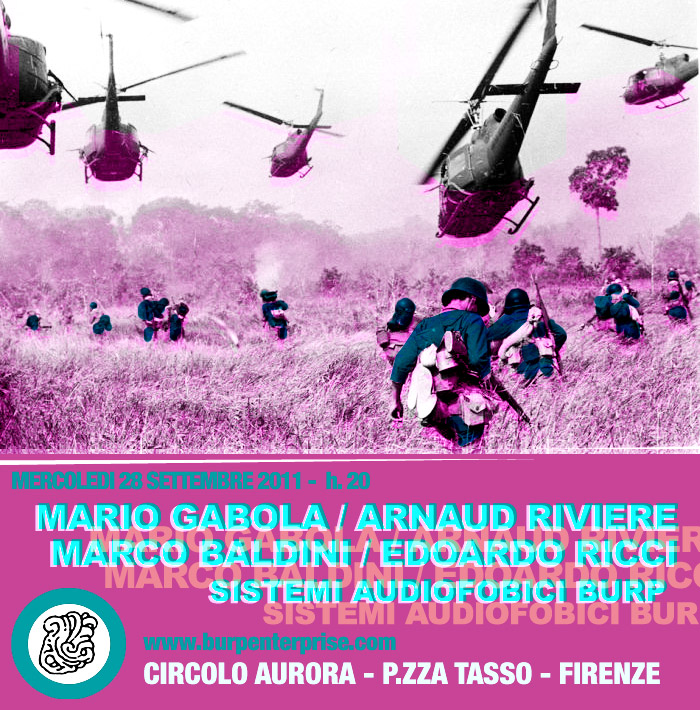 BURP Enterprise is proud to present an evening of throbbing harsh music in sleepy Firenze.
On Wednesday September 28 At circolo Aurora a new impro noise duo by neoprimitive turntablist from Paris Arnaud Rivière together with neapolitan feedback/reed player Mario Gabola. They are touring Italy these days.
In contrast to the harsh burst of electricity Rivière and Gabola are supposed to perform a totally acoustic duo of trumpet player Marco Baldini and multireed player Edoardo Ricci will display a set of inner idiosyncratic borborygmi explorations.
Sistemi Audiofobici Burp will spin records with the usual snobby attitude.