BURP NEWS – MARCH 2011
March 7th, 2011
BURP ENTERPRISE  March 2011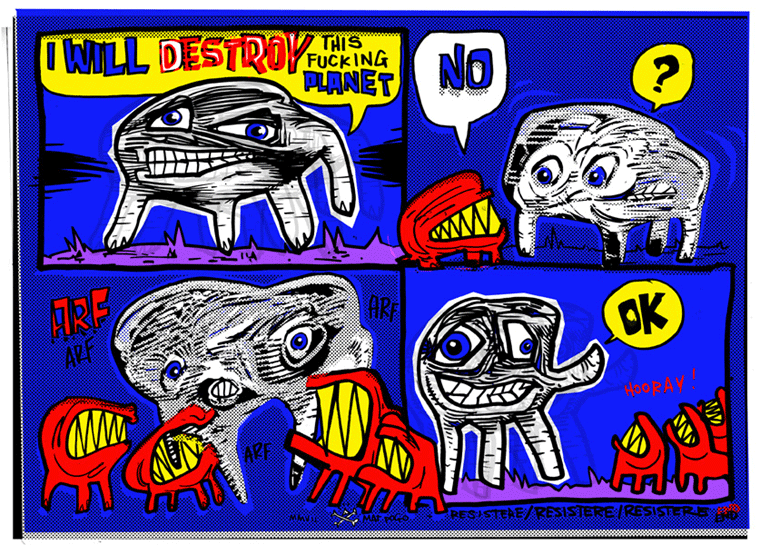 MAIN EVENTS::
2011/03/11
NOTTE BURP  –  FUZZ ORCHESTRA + WJM / EDOARDO RICCI + DJ SWEET SENSATION
Next Emerson – Firenze – IT

I MORSI – short to medium length collections of urgent music from the colonies. on streaming and downloadable format or on CD 3?in gatefold minipackage
new short works by JD Zazie, Eugenio Sanna, Mat Pogo and Jealousy Party are planned to be published this month
A DAY IN THE LIFE – Curated by Rinus van Alebeek A Day In The Life is a C-40 white cassette with tracks by Penates, Oier I.A. Anton Mobin, Margarida Guia, Yin Yi (aka Audioripple), Manuel J. Grotesque, Barbara Lazará, R.R.Habarc, Anders Ostberg, Rinus van Alebeek out for Staaltape.
March 31st is the release date for E. RICCI / E. SANNA / R. TURNER Live in Pisa
A new cd in the Burp Publicatons MHMusic series capturing a 2006 concert by polintrumentalist Edoardo Ricci and guitar player Eugenio Sanna together with british drummer extraordinaire Roger Turner. After two legendary duo albums (Lo Scorfano Miracolato and Le Sette Premonizioni Ortofrutticole) and one album in trio with Roger Turner (I Segnali Della Ritirata), all released by Burp Publications, Ricci and Sanna join forces again with Turner for Live in Pisa. A new chapter in a more than 30 years exploration on free music. Recorded by Alessandro Boscolo the cd will be available at the end of the month and distributed worldlwide in April.
For the rest of March the main Burp energies will be focusing on releasing JEALOUSY PARTY's Mercato Centrale, their new studio album as an octet. Check their new streamable single Picchia Dentro.
Get Ready
:::::::::::::::::::::::::::::::::::::::::::::::::::::::::::::::::::::::::::::::::::::::::::::::::::::::::::::
MARCH UPCOMING EVENTS::
2011/03/11
NOTTE BURP :
FUZZ ORCHESTRA
WJM / EDOARDO RICCI
DJ SWEET SENSATION
Next Emerson – Firenze – IT
FUZZ ORCHESTRA ITALIAN TOUR
5 UDINE Cas*aupa
6 MONTAGNANA (PD) Ass.Cult. Bahnhof
10 VIAREGGIO Corsaro Rosso
11 FIRENZE Next Emerson + Wjm / Edoardo Ricci
12 LA SPEZIA Rda Mayday + The Casanovas
18TORINO EFT FEST – Spazio 211
19 LODI Clam + Hiroshima Rocks Around
2011/03/13
ALESSANDRO BOSETTI / MIKAELE PELLEGRINO / MAT POGO
Miss Hecker – Berlin – DE
2011/03/13
HANOI
Circolo culturale l'otto – Pesaro – IT
2011/03/18
Doppel Konzert
ALESSANDRO BOSETTI / MIKAELE PELLEGRINO / MAT POGO
+
TRISTAN HONSINGER / ANTONIO BORGHINI / ANDREA SANZ VELA
Sowieso – Berlin – DE
PLASMA EXPANDER
March – Italy
23 – Linea Notturna, Cagliari
24 – Kontrokarma, Lucca
25 – CPA-fi sud, Firenze
2011/03/25
Kosmo Caleuche Video º 2
BERGLIND N KRAUTEJN
WYRD STARCHILD SYSTERS
HARMONY MOLINA
SO LAME
WILHELM VON TRIPPENHOFEN
SCAPPARE DI CASA
+
dj ALLL
dj MAT POGO
dj P.A.U.L. L.O.C.K.E.N.C.O.C.K.
Raum 20
Berlin – DE
2011/03/28
Blind music
PENELOPE X / JD ZAZIE
Altes Finanzamt – Berlin – DE
:::::::::::::::::::::::::::::::::::::::::::::::::::::::::::::::::::::::::::::::::::::::::::::::::::::::::::::::::::::::::
BURP PUBLICATIONS
NEW RELEASES::
JD ZAZIE Rmxmas
JEALOUSY PARTY Green Fegatello / Picchia Dentro
V.A. Easy Now, Christmas
JEALOUSY PARTY Live
R.U.N.I. Rrrruuuunnnniiii
SQUARCICATRICI Squarcicatrici
PLASMA EXPANDER Kimidazeigen
JEALOUSY PARTY + Eugenio Sanna
SEMERSSUAQ Semerssuaq
B UNIT From Indent
UPCOMING RELEASES::
EUGENIO SANNA Fleurettes
MAT POGO All Replayed
JEALOUSY PARTY Gongo
E. RICCI / E. SANNA / R. TURNER Live in Pisa
JEALOUSY PARTY Mercato Centrale