NEXT FRIDAY'S THRILLS IN BERLIN 2009/08/21
August 19th, 2009
Next Friday, August 21st
a nice couple of things to follow in Berlin
Triple bombastic outmusic set at White Rabbit by Pato, Seiji Morimoto, Olivier Di placido
and weird heavy sabbath at NK with Nadja, OvO, Don Vito and Rat Bag

Rubén Patiño aka Pato is a sound artist born in Barcelona in 1979.
Currently living in Berlin.
His work is a blend of loud computer music with humorous stochastic flavour. He has perfomed several solo performances in Europe and played in festivals. As well as live improvisations with tabletop guitarrist Olivier Di Placido and occasional collaborations inside EVOL, a computer music cell leaded by Roc Jiménez de Cisneros.
Seiji Morimoto (Japan/Berlin)
He is interested in the uncertain acoustic appearances between physical things, usual objects, and the technical medium.
http://www.myspace.com/seijimorimoto
Olivier Di placido (France/Berlin)
Prepared guitar.
White Rabbit/GdK, Potsdamer Str. 98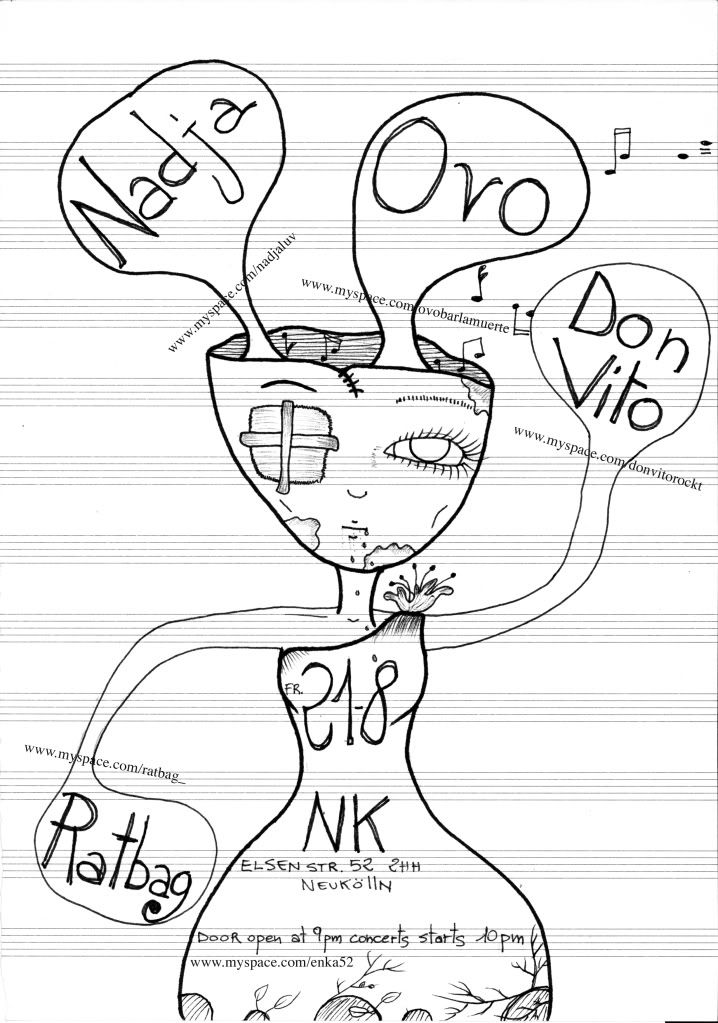 Friday august 21st
NK, Elsen str 52, Berlin Neukoelln
22:00 sharp