MIGHTY MATPOGO
October 6th, 2007

Mighty MatPogo
a brand new dance piece by Giulia Mureddu will be presented next week, 10th October in Amsterdam at Bellevue Theater.
the piece will be performed as part of Dansstorm together with Gabriella Maiorino's dance piece Anarchistas and Theo Nijland's performance.
Mighty MatPogo is a work for four performers. Three dancers: Katerina Dietzóva, Hilde Elbers, Kay Patru, and a dj/singer: Mat Pogo.
The work departes from the understanding of failure. Failure is intrinsically connected with being alive. It starts already at birth. The possibility to fail belongs to every undertaken action. One only learns, one only develops oneself through failure. Initially this failure seems innocent, like with a child that learns to walk, but sooner or later the idea to fail will irrevocably gets the uncomfortable atmosphere of a taboo. In a world like ours which is pointed at success, failure has has become something for which one has to excuse oneself.
In Mighty MatPogo the musician/singer fulfils a crucial role. He analyses, comments and judges, in which his voice varies between primal animalistic sounds, human sighing and jabber, but also between melody and spoken text. Except for his quality as a singer/voice-artist, Mat Pogo uses his experience as a artist of the radio: music, sounds, anecdotic and narrative elements, fuse constantly.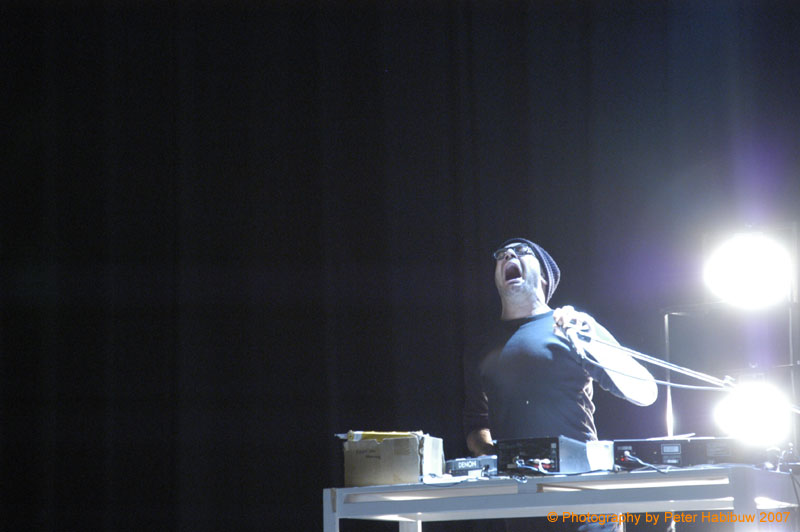 Mighty MatPogo
Choreografie: Giulia Mureddu
Dramaturgie: Robin Tunca
Dans: Katerina Dietzóva , Hilde Elbers, Kay Patru
Muziek: Mat Pogo
Lichtontwerp: Roland van Ulden
Repetitor/assistentie: Gaia Gonnelli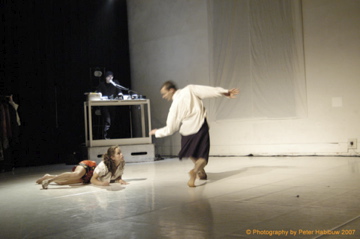 Speellijst:
2007
28,28,29 april (work in progress) Studiotheater DWA Amsterdam
18,19,20 mei (work in progress) Melkweg Amsterdam
10 oktober (première) Bellevuetheater Amsterdam
2008
In april and may there will be a tour in Holland. we will let you know exatly later..