BACK FROM AVANTGARDE
August 1st, 2007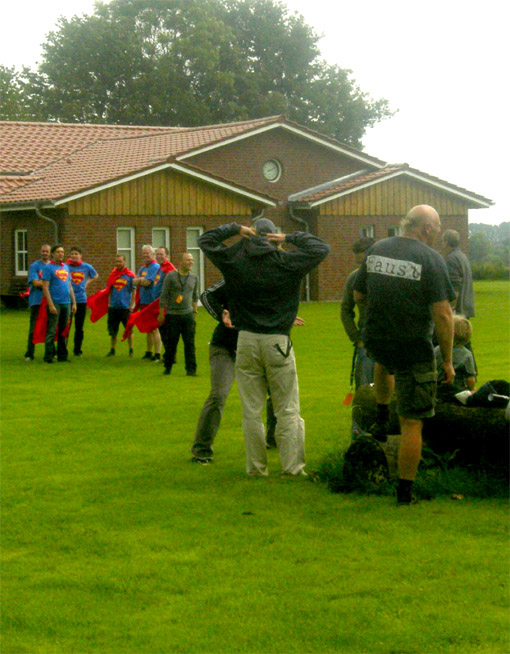 We just came back home here in Berlin after three intense days at the avantgarde festival in Schiphorst. It was a very special time.
We've been previleged enough to be invited to this very particular and precious festival organized by Carina Varain and Jean-Herve Peron.We had the pleasure to open it and then have plenty of time just to enjoy all the performances and the delicious ospitality. Having the possibility to play and staying as guests over there was a really rare pleasure we received as a gift. grazie mille!
We drove the way from Berlin to Schiphorst in a van with Tom Zunk and Elke Postler of Syntron and Antoine Chessex of Monno who played a solo on amplified tenor saxophone. Which was at the end one of my favorite sets at the festival with the Zappi W Diermaier's solo, but joined by Jean Hervé Peron, The Graz Orgel Pipes Orchestra, Chadbourne's and Black's Jack&Jim Show, Chad Popple of Gorge Trio percussions solo, Rachael Tyrell's Spell for Rudolf Sosna performance and the Harada and Sawada duo from Japan who ended the festival. But the festival had several other interesting moments as the UFO improcollective experiment i had the chance to collaborate with. Organized by Tom Zunk and Benoît Delaune involved more than twenty humans. I would like to remember Ronny Wærnes and Zoe Skoulding for the particular interest of their expression. But actually every singular act during the festival was worth of attention, as you can check on their site.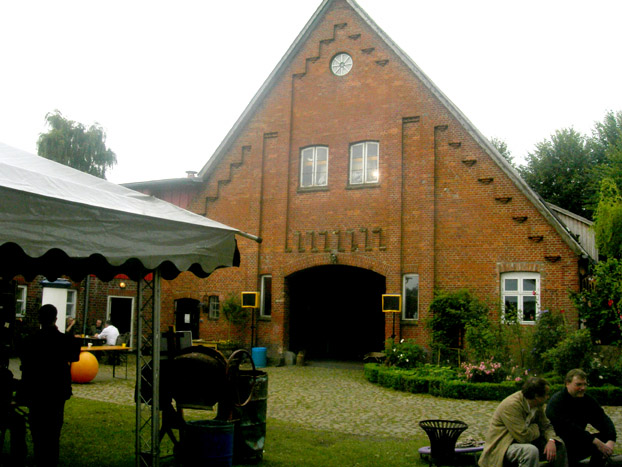 As a trio with myself on vocal and cdplayer, jd Zazie on cd's and turntables and Peter Schlewinski on drums we performed a 30/40 minutes set.
Which eventually was our first playing in front of an audience. And went well enough.
We were supposed to play as B Unit but Jean Hervé disliked the name at that point that we decided to call us Zazie for that special occasion and to think about the name a little bit more. I mean, if Herr Peron suggests you something with that energy he must be worth of it. So we will see if the newest group in the Burp System will be called B Unit, simply B, Zazie or maybe something completely different like Raminagrobis or Lecapeni.. we will see in the next days. By the way we recorded a very rough and wild ep out on cdr for the burp sonic inventions series on Burp Publications in coproduction with Peter's own Minimamedia. But DJ Baba Giovanni Bauli will post soon all the right informations about it. For the moment check this track:
B Unit –b-unit-03_.mp3